Express Oil Change, Filter Change, and Tire Rotation in Sea Girt, NJ
Every few months, there are a few standard services that you should have completed to keep your vehicle in good condition and expand its lifespan. These tune-ups include an express oil change, filter change, and tire rotation in Sea Girt, NJ, and you can get all three at Coast Honda! Let our experienced mechanics take a look at your vehicle as soon as today.
Your engine cannot function properly without fresh oil lubricating its systems. Oil ensures that the pistons move against each other without damaging the metal and fusing together, causing a lockup under the hood. If you don't change your oil, eventually dirt and grime will build within the engine and the filter will clog because the lubricant turns thick. Oil changes are recommended for every 3,000-6,000 miles you drive in your car, so make sure you have a routine maintenance schedule to have this service performed in your vehicle in a timely manner.
While changing your oil every few months is essential, many people forget the actual oil filter that also needs replacing every once in awhile. This is not nearly as dire as either of the other two services required for your vehicle's endurance, but you should consider having the filter inspected every time you come in for a service. There should be no need to replace it, however, until you've reached between 15,000-30,000 miles. Our trusted mechanics at Coast Honda will help you keep an eye on your filter's lifespan, so you don't end up replacing it too often without neglecting it entirely. Use our Ask a Tech form on our website to find out more about this process.
In one trip to our dealership, you can have an express oil change, filter change, and tire rotation in Sea Girt, NJ, performed. Having your tires rotated is essential for the longevity of your vehicle, since this service prevents uneven wear and tear on the rubber. Many manufacturers will recommend getting a tire rotation completed after every 6,000 miles in your vehicle, but you should check your owner's manual for a more specific number. The outside edges of your front tires wear thin as you turn corners, while the back tires tend to wear evenly all around. When you bring your car in for a rotation service, our technicians will switch out the front wheels for the back to ensure you're evening out the tread on your daily drives.
Bring your vehicle into our Service Department today and let our handy mechanics do all the dirty work to keep your vehicle in tip-top condition. You can set up a time to come in right on our website by clicking on the Service tab across the top of your screen and following the Schedule Appointment link. Utilize our Vehicle Recall Request form to stay up-to-date on safety notices from your car's manufacturer and read through our testimonials to see why other customers are raving about our maintenance. Under the Service drop-down menu, you'll find our Specials listed, which often help you shave off a few bucks on package deals.
If you're looking to get an express oil change, filter change, and tire rotation in Sea Girt, NJ, in one visit, you've come to the right place. Coast Honda offers all of these services at affordable prices, so schedule an appointment with us when you call 732-974-2211!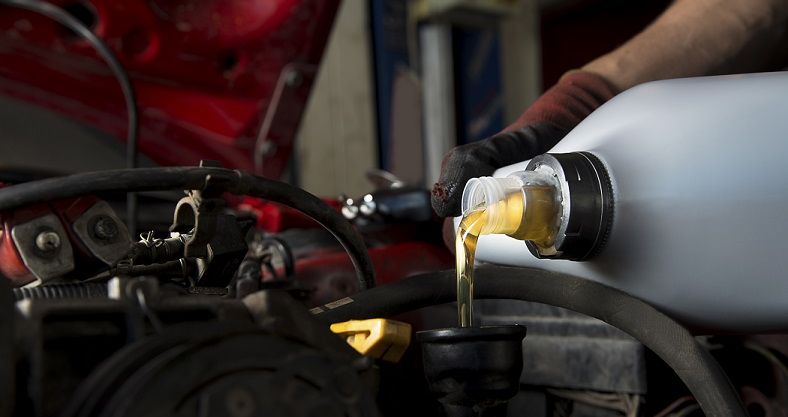 Service Hours
855-876-2692
| | |
| --- | --- |
| Monday | 8:00 am - 5:00 pm |
| Tuesday | 8:00 am - 5:00 pm |
| Wednesday | 8:00 am - 5:00 pm |
| Thursday | 8:00 am - 5:00 pm |
| Friday | 8:00 am - 5:00 pm |
| Saturday | 8:00 am - 4:00 pm |
| Sunday | Closed |

Testimonials
No Appointment Needed!
4-25-2018
Great Experience!
5-16-2018
Fantastic Experience!
4-19-2018
Great Parts and Service Department!
4-11-2018
No Pressure!
3-28-2018
Jeff was Great!
3-15-2018
Two Great Experiences!
1-18-2018
Great Service
10-11-2017
The Best !
8-26-2017
Excellent experience!
7-30-2017
"Civic to HRV"
4-12-2017
"Friendly and Professional Internet Sales Team"
3-2-2017
First Time Car Buyer - Big Help
2-19-2017
Wonderful experience!!! Pat Marotta was terrific salesman!!!
2-18-2017
Best Experience I Ever Had Purchasing a Car
1-4-2017
THE EASIEST CAR BUYING EXPERIENCE OF MY LIFETIME!
Toms River, NJ
12-23-2016
Loyal to Honda
12-7-2016
Easy and Breezy!
11-30-2016
Fantastic Service
Lavallette, NJ
11-2-2016
Read More