Benefits of Pre-Owned Vehicles near Neptune, NJ

Sales Hours
855-895-0535
| | |
| --- | --- |
| Monday | 9:00 am - 5:00 pm |
| Tuesday | 9:00 am - 5:00 pm |
| Wednesday | 9:00 am - 5:00 pm |
| Thursday | 9:00 am - 5:00 pm |
| Friday | 9:00 am - 5:00 pm |
| Saturday | 9:00 am - 3:00 pm |
| Sunday | Closed |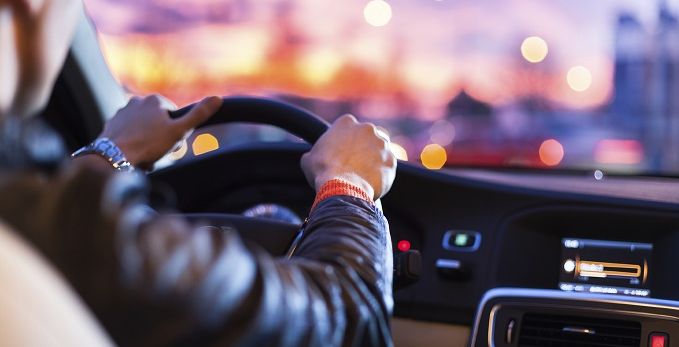 When it comes to finding a reliable set of wheels, you should know that factory-fresh models aren't your only options. In fact, by choosing instead to drive away in pre-owned vehicle, you stand to benefit in several ways, including lower costs, less depreciation, and more flexibility. To hear more about what used cars, trucks, and SUVs have to offer, keep reading! Then, stop into Coast Honda to start testing out a few vehicles.
Lower Prices
In most cases, individuals who are considering a used vehicle are primarily concerned with the cost. New vehicles often come with some pretty hefty price tags, which might prevent people with limited funds from accessing a reliable set of wheels. However, since previously-owned models have already been driven and are several years old, they're generally much more affordable! Though some might feel that this makes them less reliable, we're here to tell you that each and every used vehicle on our sales lot is carefully inspected by our Service Department to ensure that it meets our standards before it can sold to customers like you.
Flexible Options
Just because you're considering a used car doesn't mean that you'll be settling for an unwanted or uninspiring piece of machinery. In reality, used vehicles allow you to access a varied lineup, which might include discontinued or hard-to-find models. Furthermore, not all pre-owned rides are created equal. If cost is your greatest concern, then you'll be excited to hear that we offer options priced below $10,000, which could be ideal for your teenager's first car. However, if you would prefer a vehicle with limited mileage or a manufacturer-backed warranty, consider a one-owner or certified model. Once you start exploring, you'll find that the possibilities are virtually endless!
Depreciation Advantages
There are a few more benefits of buying a used vehicle to discuss. For instance, one thing that many motorists don't consider when weighing their options is a given ride's expected deprecation. This relates to how much of its initial value a car will lose over time and it has significant impact on its resale value when you're ready to move on to something else. New rides tend to depreciate much more quickly than their used counterparts, meaning that your investment won't be worth as much in a five years. This is especially crucial when you're financing, as a long-term contract on a new vehicle with significant depreciation could result in you owing more than the model is worth. With a pre-owned ride, this is much less of a concern!
To hear more about the benefits of pre-owned vehicles near Neptune, NJ, pay a visit to Coast Honda at your earliest convenience. We'll sit down with you and bring you up to speed, so you can browse our inventory with greater confidence. We're open Monday through Saturday!
Testimonials
No Appointment Needed!
4-25-2018
Great Experience!
5-16-2018
Fantastic Experience!
4-19-2018
Great Parts and Service Department!
4-11-2018
No Pressure!
3-28-2018
Jeff was Great!
3-15-2018
Two Great Experiences!
1-18-2018
Great Service
10-11-2017
The Best !
8-26-2017
Excellent experience!
7-30-2017
"Civic to HRV"
4-12-2017
"Friendly and Professional Internet Sales Team"
3-2-2017
First Time Car Buyer - Big Help
2-19-2017
Wonderful experience!!! Pat Marotta was terrific salesman!!!
2-18-2017
Best Experience I Ever Had Purchasing a Car
1-4-2017
THE EASIEST CAR BUYING EXPERIENCE OF MY LIFETIME!
Toms River, NJ
12-23-2016
Loyal to Honda
12-7-2016
Easy and Breezy!
11-30-2016
Fantastic Service
Lavallette, NJ
11-2-2016
Read More